No food manufacturer wants to face the harsh reality of a product recall. However, your company can minimize the sting and uncertainty of a recall event by having the tools and plans in place.
One of the most effective tools is enterprise resource planning software (ERP), which can provide you with the processes, tracking and reporting mechanisms and information you need in a moment of crisis. See how your ERP helps your preparedness in the event of a product recall.
Heightened awareness and regulations
Food processors need to have a number of systems in place to prevent and respond to safety and quality issues. With an ERP in place that supports quality, traceability and recall, you are better equipped to prepare, prevent and minimize recalls.
Customers today are more aware of the sourcing of, ingredients in and processes used to make their food. Couple that awareness with increased regulatory mandates, including the Food Safety Modernization Act, and you have more reasons than ever to focus on preparedness.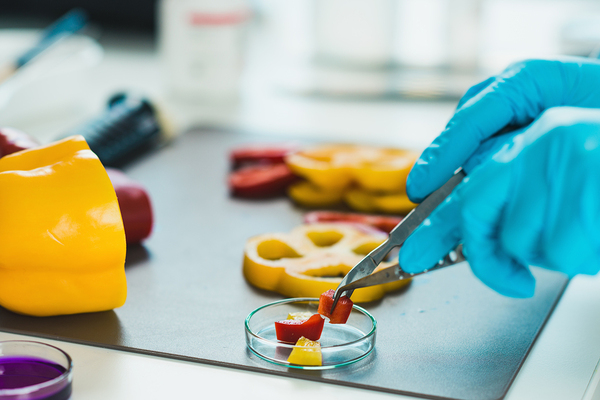 What an ERP offers
With an ERP at the core of your recall management strategy, you'll already be prepared, during and after a recall event. Here's how.
Risk mitigation. Food safety certifications and regulations mandate that manufacturers identify risks, implement solutions and document the entire process. These controls are required for all steps in the process, necessitating an ERP that can track details throughout the supply chain.
Process controls. With documented processes and tracking, you can identify critical control points where problems can surface.
Quality control. Automated tools help you conduct inspections and record the results, alerting you to non-compliant products and ingredients, preventing them from public consumption.
Inventory management. A single source of truth for warehouse operations helps to manage ingredients and sources.
Emergency readiness. With a solution like FoodBusiness ERP in place, you can be ready for any recall issue, with the following features available:
Recipe management that records attributes for every ingredient, the lot numbers, batches, dates and amounts used for every product
Byproduct tracking to provide more traceability
Allergen management to effectively control cross contamination
Recall Management that freezes inventory and generates reports and recall notices and letters
In the event of a recall, time is of the essence. With the right food ERP, you can gain access to the data you need, the scope of the recall and the details that customers, officials and regulators will expect.
Preparing with mock recalls
An actual recall is not the first time your business should be putting in place your recall management plan. A mock recall program helps your business in a myriad of ways:
Test traceability details by evaluating the product journey through your supply chain, ensuring that you have clear and accurate visibility to all inventory and shipments
Confirm that communication plans give you accurate contact information for suppliers, customers and partners
Refine your plans based on the mock recall results
By identifying a product to be traced and retrieved, assembling a recall team, creating a recall plan, and conducting and evaluating the mock recall, your business will be better prepared.
At NexTec, we help businesses identify, install and optimize business management software. We offer a solution that enhances your ERP product recall functions with advanced features that enhance your solution.
Learn more about FoodBusiness ERP's product recall management module.