Managing risk is always a priority for food and beverage manufacturers, but that is especially true now, as uncertainties around the COVID-19 pandemic continue to cast a shadow over the economy. Greater attention has been focused on food safety as a result of that crisis, and some segments of the industry have even suffered plant shutdowns. The supply of some raw materials has been interrupted, and in some cases, consumer preferences have abruptly shifted.
That's a lot of change to manage. Disruption is happening in every industry, though, and one of the key takeaways has been that information technology is a strategic advantage during times of rapid change. The ability to assess the situation quickly, develop a plan of action and execute rapidly depends on having clear visibility to all aspects of the business and greater control over outcomes.
Let's look at a few of the risks that food and beverage companies face, and how they can use technology to manage that risk.
Changing Consumer Preferences
Changing buyer preferences are a fact of life in the food and beverage industry. In recent months, however, they have become far more pronounced. In March 2020, as the scale of the coronavirus crisis started to become clear, consumers around the world rushed to stock up on staple food items. Pasta, canned foods, rice, and other non-perishable food items were in high demand. Sales of higher-margin prepared foods dropped somewhat, as consumers focused on the essentials.
That creates some difficult challenges for inventory and production planners. There is a difference, though, between challenging situations and impossible ones. Companies with an established competency around inventory planning and lean production are at a distinctive advantage when demand shifts abruptly.
Fortunately, ERP technology enables food and beverage companies to optimize inventory and production based on the latest available information. FoodBusiness ERP on Sage X3 incorporates both MRP (Material Requirements Planning) and MPS (Master Production Schedule) functionality. Food and beverage companies can apply either model (or both) to suit their production and inventory management requirements.
Supply Chain Risks 
Although rapidly changing consumer preferences are closely related to supply chain management, they represent only a subset of the broader category of supply chain risks. As ethanol plants cut their production earlier this year, a key byproduct of that process was suddenly in short supply. Compressed carbon dioxide, which is used for beer, carbonated beverages and meat processing, became harder to obtain.
Many businesses have chosen to include supply chain disruption in their business interruption insurance coverage. Others have invested in hedging instruments to offset the risk of price fluctuations. There is a third tool available to business leaders to manage supply chain risk, however. Companies with sophisticated production planning capabilities have been better positioned to deal with disruptions, as they are able to reallocate productive capacity to maintain high utilization of people and equipment, even when they are lacking the raw materials to make a particular product.
The other side of the supply chain risk equation is driven by a sudden drop in demand, which results in excess inventory and potential spoilage. Sales to restaurants, hotels and institutions dropped precipitously as coronavirus shutdowns were instituted around the world. Substantial amounts of inventory became unsalable or needed to be repackaged for sale to consumers.
Companies that were already optimizing inventory levels suffered less as a result of their lean management practices and the ERP technology that enables those practices.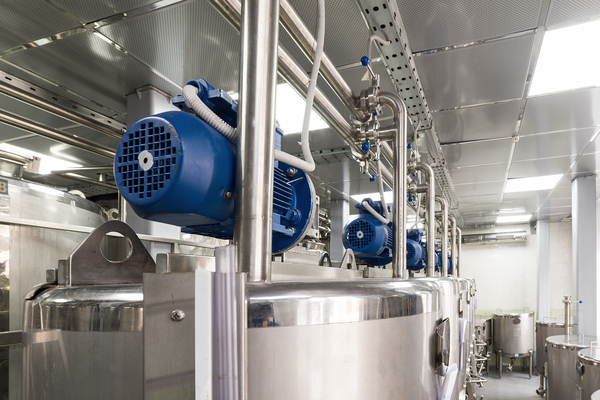 Food Safety, Quality and Regulatory Compliance
The food and beverage industry is understandably subject to close scrutiny by government regulators. As the coronavirus crisis hit, the spotlight was on food safety more than ever before. Tracking the origins of ingredients and raw materials is a standard requirement in the industry, as is the need to demonstrate effective recall processes.
With ERP software designed specifically for the needs of the industry, food and beverage companies can be confident in their abilities to meet an array of ever-changing regulatory requirements. By working with an experienced team of food industry experts who understand that technology thoroughly, food and beverage companies can be confident in their ability to manage product recalls and track products effectively.
Workforce Disruption
Following the onset of the COVID-19 epidemic, a number of food production facilities reported labor shortages, as the illness struck hard in some communities. Close working conditions exacerbated that problem. A number of companies responded by adding shifts and taking measures to distance workers from one another on the production line.
Those kinds of major adjustments to the production schedule can be highly disruptive. With sophisticated planning software, however, the task of reallocating resources and optimizing production capacity is a substantially simpler matter. Businesses that were behind the curve on technology adoption were unable to respond as quickly or as effectively as those ahead of the curve.
By automating tasks and refocusing resources on higher-value activities, FoodBusiness ERP helps food and beverage companies to be more efficient and to adapt rapidly to changing requirements.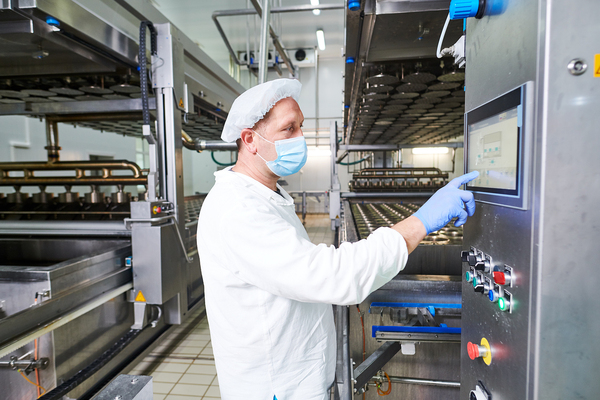 Cash Flow Crunch
Like virtually every other industry, the food and beverage sector has suffered from a high level of disruption. For many companies, that has resulted in reduced cash flow, or at the very least, cash flow concerns.
While the Paycheck Protection Program (PPP) alleviated those concerns temporarily for many businesses, longer-term stresses on cash flow may be on the way. As liquidity is a concern for many businesses right now, it is possible that many customers will be slower to pay. Disciplined cash flow management is likely to be more common over the next year, as things gradually return to normal.
Once again, ERP technology plays a critical role in managing cash flow expenses carefully. With real-time visibility to customer invoices and collections, the finance and accounting department can exercise a higher degree of control over credit and collections. Real-time visibility to expenditures, likewise, is a key prerequisite to disciplined budget management.
In some respects, the food and beverage industry has experienced greater disruption than many other sectors of the economy. The closure of restaurants, hotels, and institutions has created a domino effect, and there have been multiple causes of supply chain disruption. Technology has been a key differentiating factor in helping businesses to survive and thrive in this period of massive disruption. Companies that view technology as a strategic asset and invest accordingly achieve agility and resiliency, regardless of what may come in the future.
Learn more about mitigating risk with an ERP solution like FoodBusiness ERP in a special edition of our annual industry study. To see how our food and beverage customers use FoodBusiness ERP to built food better, check out some of our case studies or reach out to us. We'd love to chat.